What up homies!! It's been FOUR MONTHS since I updated, What. The. Hell? I've had so much to watch, so much tv to catch up on. So much everything. Now that finale season has hit us I can finally talk about my feelings! The next couple of posts I am going to do are going to include my feelings on things.
Let's start with Once Upon A Time! I'm not going to do episode by episode, these will be in general thoughts about things but I will be doing a much more in depth (with pictures!) review of the finale for
onceuponaland
so keep an eye out for that! Let us begin: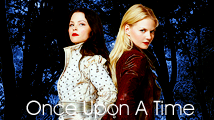 (
Did I really not do this for ten episodes?
Collapse
)